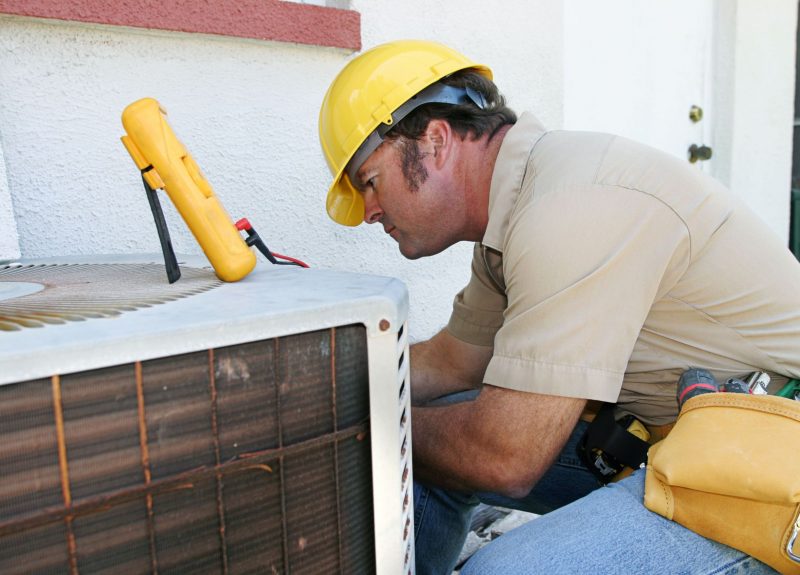 You know that it can get mighty hot in Arlington, especially during the middle of the summer. Naturally, you want to make sure that your AC unit is in good shape and running properly. The following are some simple tips that you can start using now to help extend the life of your unit, so you do not have to worry about costly AC repairs and replacements for a long time.
Keep the System Clean
This is one of the most important tips that you will need to follow if you want your system to last for a long time with minimal needs for professional repair or replacement. You want to make sure that the fins are cleaned, and that you always have a clean air filter. Be sure that you check the evaporator coil to ensure cleanliness and that it is not freezing up.
About once a month, you will want to go over the unit and make sure it is clean. Check outside to be sure that no debris, branches, or bushes have started to get into the system and remove them if they do. In fact, you will want to remove any bushes or tree limbs that are getting too close to the unit. Give it room to breathe.
If you don't perform some basic cleaning of the system, it is going to start having troubles that are going to require professional repair.
Let It Rest
While you might like to keep it cool around the clock, you still want to give the system some time to rest. It doesn't need to be running all day if no one is home, and you do not need to run it on cool days and nights during the winter, for example. Give it a rest. Also, you do not want to drop it all the way to the lowest setting just to try to cool things down faster. It won't get cool any sooner, and you are merely putting more stress on your system.
Have Professional Maintenance
Finally, you will want to make sure that you have a professional come out at least two times per year to check your system. They can provide you with some basic maintenance and let you know if there are any issues that you will need to have repaired.