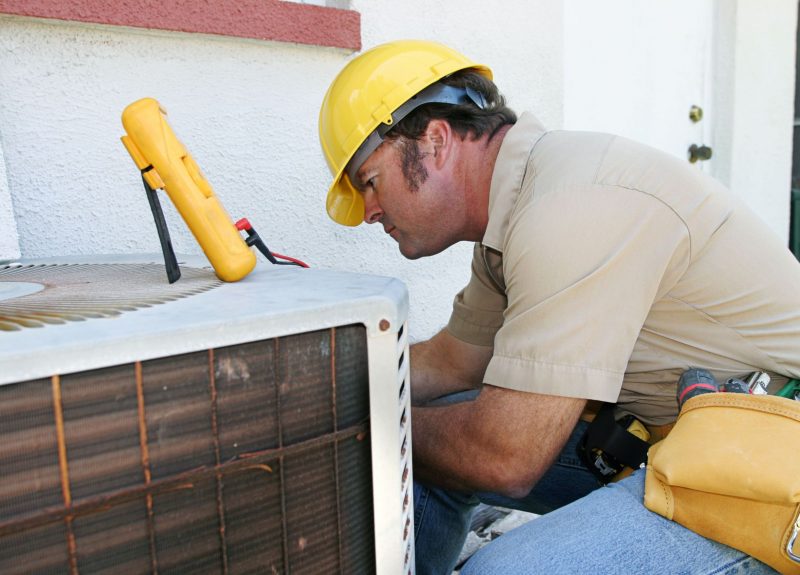 Many West Chicago HVAC companies specialize in commercial or residential air conditioner installation. Though these systems are remarkably similar, their differences are substantial enough that skill in one area doesn't guarantee it in the other. Here, we'll compare commercial and residential air conditioning systems to help you find a contractor whose experience and knowledge meets your needs.
Commercial Systems Have More Power
Commercial buildings are usually larger than homes, as they serve more people. A commercial HVAC unit must be properly sized to account for customers and employees during work hours, and the process requires an installer with specialized experience and skill. Residential units are usually of smaller capacity, but proper sizing still requires in-depth knowledge. Call a contractor today to get the right size unit for your home or commercial building.
Locations are Different
The size of a commercial HVAC system is one reason why it's usually on a building's roof. While residential HVAC systems are usually placed behind or next to the home, the arrangement is impractical for commercial usage. A rooftop location makes repairs, service, and air conditioner installation in West Chicago easier.
Residential Air Conditioners are Split, Commercial Units Come as a Package
A residential air conditioner consists of two parts: an outdoor compressor and an indoor evaporator. By comparison, most commercial air conditioning units are combined. A commercial system is more likely to use several thermostats to manage indoor temperatures in various zones.
Quality Local HVAC Services
Our company can professionally service, repair, and install commercial and residential HVAC systems. We offer a 100% satisfaction guarantee, 24/7 emergency service, and certified technicians. If you want to learn more about our cooling and heating services, call Blue Frost Heating & Cooling today.