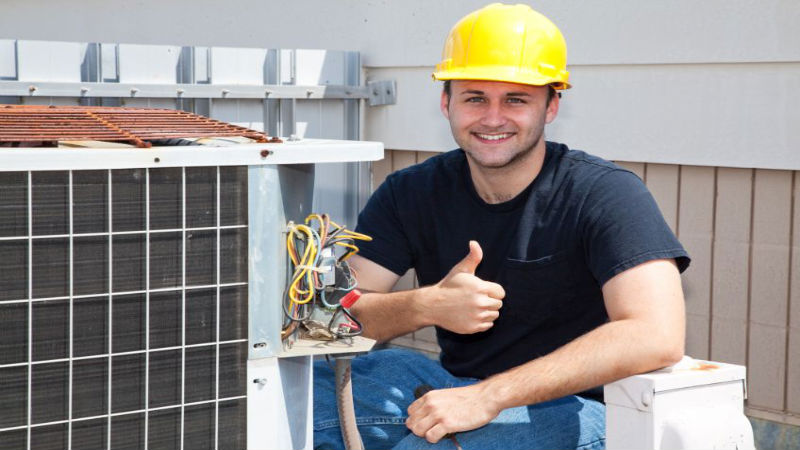 When a homeowner has a qualified technician perform air conditioner maintenance on a regular basis, the unit will run efficiently for several years. This type of service keeps the unit running at its peak performance and can help prevent future system breakdowns. Read the questions and answers below to learn more about the importance of contacting a technician for Air Conditioning maintenance in San Fernando.
Q.) When is it necessary for a homeowner to schedule an air conditioner maintenance visit with a technician?
A.) Homeowners should have their air conditioning systems maintained before turning them on at the beginning of the season. This type of service will help to ensure that the system runs efficiently throughout the year. If any parts need to be replaced, this can be done before the unit is needed during hot weather.
Q.) What are the steps involved in an air conditioning maintenance check?
A.) A technician thoroughly inspects the air conditioner and the thermostat during a maintenance visit. When maintaining the unit, a technician applies a lubricating oil to all of the parts that move when the air conditioner runs. The technician also checks all the major components of the system including the evaporator, condenser coils, blower, motor and condensate drain. It's also necessary for the technician to test all the electrical connections to make sure they aren't loose. The thermostat is inspected by the technician to make sure it's also functioning properly. Before ending the maintenance check, the Air Conditioning technician measures the amount of refrigerant that's in the unit and adds some if needed.
Q.) What can homeowners do between maintenance checks to help their system run efficiently?
A.) Homeowners should check the air filter in their air conditioning system every month and place a new one in the unit if the old one is dirty. Keeping a clean filter in an air conditioner helps the unit to run more efficiently and extends the lifespan of the system.
A qualified technician at Aladdin Air Conditioning & Heating can perform a maintenance check on your central air conditioning unit to ensure that all the components are functioning properly. If it's time for your unit to be checked out, visit Aladdin Air Conditioning & Heating in San Fernando and schedule a service visit with a technician.